Tech MeetUp: Webpack, from zero to hero
Eerst was er Grunt en dan Gulp... maar toen kwam Webpack dat dankzij het gebruiksgemak en de vele voordelen de web community overtuigd heeft.
Je kent Webpack nog niet? Je gebruikt het, maar je beheerst het nog maar gedeeltelijk? Of je wil je verdiepen in de laatste nieuwigheden? In deze FeWeb Tech MeetUp ontdek je alles over de meest eenvoudige configuraties op een statische website tot de meest uigebreide toepassingen voor complexe Javascript projecten.
Afspraak op donderdag 6 september om 18u30 bij Combell in Gent.
Dit staat er op het programma (presentaties in het Engels door de experts van Hackages):
Talk 1: What about Webpack
During this talk we will take you back a few years, when Gulp or Grunt were the main modules bundlers. Which issues are these tools trying to solve? Where does Webpack fit into this picture and how did it become the main module bundler in the industry? We will take you on a journey through the evolution of Webpack and explore its features that set it apart from the others.
Level: Beginner/intermediate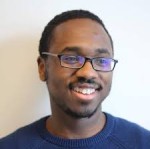 Speaker: Boubacar Siddighi Barry
Boubacar or 'Bouba' is Open Source Engineer at Hackages, an educational company on a mission to grow the skills of developers and specialised in giving hands-on training. He's passionate about Angular, GraphQL, JavaScript in general, Vue.js and actually all new technologies that emerge. Moreover, Bouba is an avid learner ànd contributor to the Open Source community. He contributes not only through writing successful blog posts but also through the numerous workshops he ran already with Hackages in Belgium, Paris, Amsterdam, Berlin and Dublin.
Talk 2: Using Webpack as a productivity tool on mid-sized to big projects
From Angular to React, and including Vue.js and other popular open source projects: it's Webpack that is powering them. This talk will walk you through the features of Webpack that makes it the first candidate as module bundler in mid-sized to big projects.
Level: intermediate/advanced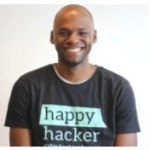 Speaker: Davy Engone
Davy Engone is the founder of Hackages, an educational company on a mission to grow the skills of developers in Europe and specialised in giving hands-on training. He's a passionate educator & software engineer with an impressive expertise in JavaScript. He's working with the programming language for more than 10 years now and has a rich experience with how this language evolved over all these years.
With Hackages and his former company Philos, Davy has already taught JavaScript to thousands of web & mobile developers in Belgium, The Netherlands, France and Ireland. In his career he didn't only help many developers to adapt and be passionate about JavaScript & new technologies. He also helped a lot of companies like Famo.us, KBC, Crelan and Swift to build and scale their products with technologies going from JavaScript frameworks to Web Applications rich in functionalities.
Inschrijven
Als FeWeb-lid neem je gratis deel aan deze meetup.
Is je bedrijf (nog) geen lid?
Word dan lid en neem gratis deel. Of schrijf je in als FeWeb Fan door je te registreren voor deze meetup.
Heb je nog geen login?
Maak er dan één aan door hier in te schrijven!
Agenda:
18:30 Onthaal
19:00 Welkom door FeWeb
19:15 Start van de sessies
20:30 Q & A
21:00 Networking
22:30 Einde