Digital Analytics Masterclass
Woon deze eendaagse interactieve cursus bij en verdiep je in campagne analyse, e-commerce tracking, segmentatie-analyse, funnel en conversie analyse, conversie-optimalisatie en A/B testing.
Agenda
Dit kan je verwachten in deze cursus:
Introductie digital analytics
• Web analytics 360: tools en proces
• Terminologie
• Doelstellingen en KPI's
• Dataverzameling: hard coded vs. tag management
• Cookiewetgeving en privacy
Rapporteren en analyseren in Google Analytics
• Funnel en conversie analyse
• E-commerce tracking
• Event tracking
• Campagne analyse
• Attributiemodellen
• Segmentatie
• Toepassing in de praktijk
Tools en dashboarding
• Clickstream tools
• Social media analytics
• Usability tools: Hotjar, Usabilla, Usertesting
• Voice of customer tools: surveys en feedback tools
• Data visualisatie: Google Analytics, Data Studio, Klipfolio, Power BI, Tableau
Conversie optimalisatie en testen
• A/B en multivariate testing
• Testing tools: Google Optimize, Visual Website Optimizer etc.
• Toepassing in de praktijk
Over de docent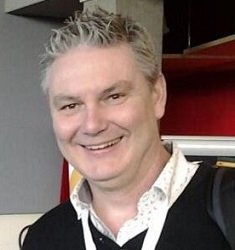 Deze interactieve opleiding wordt gegeven door search expert Remco van der Beek.
Remco heeft meer dan 15 jaar ervaring in digital marketing en web analytics. Hij begrijpt als geen ander het belang van ROI measurement en hoe je trafiek naar je site haalt en converteert.
Naast consultancy-opdrachten is Remco ook actief als docent en spreker.
Deelnemen
Het aantal deelnemers is beperkt tot 15 personen om de kwaliteit en de interactiviteit van de opleiding te waarborgen.
Korting tot 50%
Is je bedrijf nog geen lid van FeWeb, dan is dit het moment! Zo verdien je meteen je lidgeld geheel of gedeeltelijk terug.
Daarnaast kan je beroep doen op de KMO-Portefeuille (als je bedrijf in Vlaanderen ligt) en op de opleidingspremie van Mediarte (als je bedrijf onder PC 227 valt) of van Cevora (als je bedrijf onder PC200 valt). Zo kan je maximaal de helft van de deelnamebijdrage recupereren.
Deze opleiding is een samenwerking van FeWeb en 2Mpact.
(2Mpact beschikt over de KMO-portefeuille-erkenning (nr. DV.O207084) voor het organiseren van opleidingen van organisaties).