Experienced PM Webdevelopment
Experienced PM Webdevelopment
Passionate about projects?
Then we're looking for you.
Open Up Media is looking for an experienced project manager webdevelopment. If you are passionate about coordinating projects in a creative environment and you're itching to become the go-to person between our creative and/or production teams and our clients, then we're happy to get to know you.
This is us
We offer a position in an ambitious team, working on exciting projects for a variety of clients and sectors. We encourage initiative and personal development. Expect an open working environment, a motivating salary and benefits package, flexible working hours, a choice of hard- and software, a possibility to work from home and a fun atmosphere working from our office at Het Eilandje in Antwerp.
This is you
You feel comfortable in an on- and offline environment.
You have excellent organizational and time management skills.
You can oversee the full scope of a project and at the same time pay a lot of attention to detail.
You are a great communicator.
You are keen on taking initiative.
You strive for perfection and claim that multi-tasking is your middle name.
You have experience in managing web projects.
You have experience in working with project management tools.
You have (at least some) experience with collaboration tools for product specs, wikis, brainstorming, ideation, user flows, architecture diagrams, etc.
Experience in web development, sales, design and/or procurement is considered a plus.
Experience in user interface and experience design is considered a plus.
This is also you
You have an eye for detail and understand the importance of consistency.
You hold yourself to a great standard and want to make a difference, both to our clients and to your colleagues.
You are flexible and have no fear of professional challenges.
You work well with others, but you can also work independently.
You are results driven.
You are dedicated and people centric.
You realize that you never stop learning.
You are fluent in Dutch and English.
Interested in applying?
>> https://www.openupmedia.be/job-opening-experienced-project-manager-webdelopment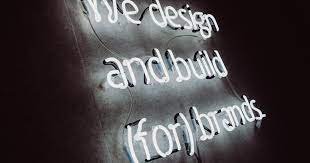 Back to search results